---
---
Somewhere between touring, doing stand-up and being on television, Childish Gambino found the time to record a new mixtape.
The project, titled 'stnmtn/kauai,' will be hosted by DJ Drama and is part of the Gangsta Grillz series. The rapper announced the tape Wednesday (Aug. 27) via Twitter, but didn't provide a release date or give any more details. He did include a link to the artwork, which shows that actor-rapper Jaden Smith will be part of the project — in what capacity is unknown.
The top half of the cover is titled 'Stnmtn,' a possible reference to the rapper's hometown of Stone Mountain, Ga., while the bottom half says "Kauai, With Jaden Smith as 'The Boy.'" Perhaps the Fresh Prince's son will providing narration on the tape.
Childish Gambino also spits a pretty impressive verse on Logic's 'Driving Ms. Daisy,' a new song about life, women and relationships.
---
Jamie Cullum
has announced that he will release his sixth album
Interlude
on October 6.
The new album is a follow up to 2013′s Momentum and will feature as guest vocalists Laura Mvula and Grammy Award-winning jazz vocalist and songwriter Gregory Porter.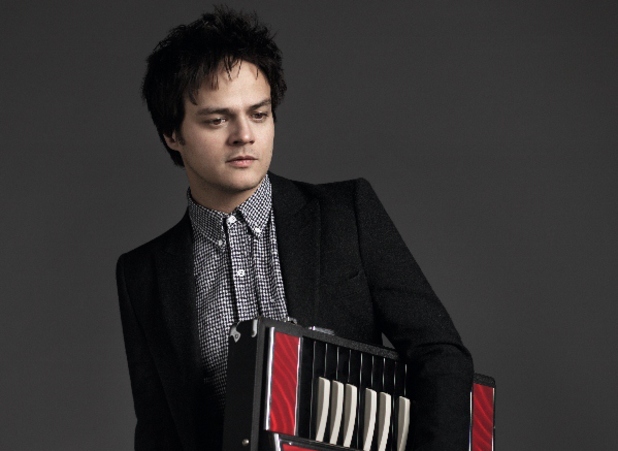 He said he and producer Nostalgia 77 decided to work on the album together after meeting on his jazz show on BBC Radio 2.
He explained: "We booked three days in the studio, booked musicians and worked on arrangements with Nostalgia 77′s bass player Riaan Vosloo.
---
Britney Spears
has discussed managing her business empire in a new interview.
Speaking to Variety, the star, who is currently performing a sold-out residency in Las Vegas, explained that she is now in a position to say no and understand where her money is being spent.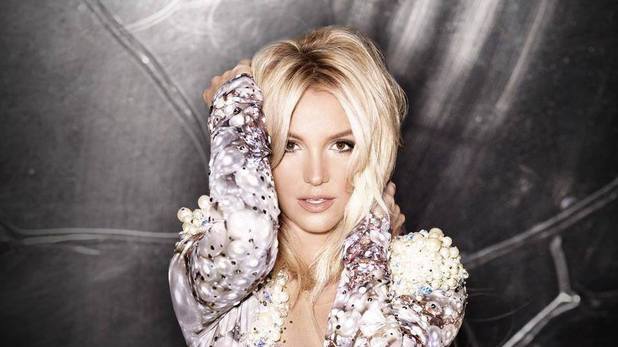 "I've been very hands-on with everything I've done since I had my children," Spears said. "And it's just really important for me to understand the big picture, where everybody's coming from, what's the real purpose of this shoot and this song, or whatever it is in that moment that I'm doing.
"It's important to learn to say no. With tours and all of that stuff, there are so many aspects that go into it, it's easy to have so many people around you saying, 'Oh yes, yes, you can afford this, you can afford this,' and then all of the sudden you've spent $ 20 million on your stage and you're like, 'Where's my money?'"
---
Earlier this year, legendary rocker Bruce Springsteen made his directorial debut with the short film Hunter of the Invisible Game. Now, he's trying his hand as a children's author, teaming with Frank Caruso for a book inspired by his song "Outlaw Pete".
---
Soundcloud
All eyes have been on Ferguson, Mo., since the death of unarmed teenager Michael Brown, who was shot by a police officer. Several rappers have voiced their outrage of the situation but rapper Game took it a step further and produced an all-star tribute song called 'Don't Shoot.'
The entire rap industry (well, almost) is on the stirring track, banding together in solidarity for the late Mike Brown. Rappers Diddy, Rick Ross, 2 Chainz, Fabolous, DJ Khaled, Swizz Beatz, Wale, Yo Gotti, Curren$ y, Problem, King Pharaoh and the R&B supergroup TGT (Tyrese, Ginuwine and Tank) appear on the song.
"I got keys to the city still left in the cold / Hands in the sky, still left in the road / Ribbon in the sky / Michael Brown another soul / Stole by the system black men we pay the toll," raps Rozay, adding, "Now we throwing molotov in this holocaust / I know they hate it when I say I'm a boss."
The topical song follows in the musical tradition of the classic New York 1989 tune 'Self Destruction' and the 1990 West Coast version 'We're All in the Same Gang.' Although not as infectious as those two songs, 'Don't Shoot' is still an admirable effort by Game and puts a spotlight on the problematic situation of race and policing in America.
---